On Dec. 09, 2010, the constituent meeting of TRANSEO, the European association for the transfer of small and medium-sized enterprises (SMEs) was held in Brussels. M & A Strategie GmbH was founding participant and thus one of the first 20 members of the new European organization.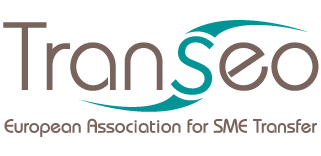 Website: www.transeo-association.eu
"The objective of Transeo association is to encourage, sustain and promote collaboration and exchange of good practices and information in the field of small and medium sized enterprises (SME) transfer among professionals from Europe from the private, (semi-)public and academic sectors, in order to stimulate the business transfer market at both local and international level and to contribute to make it more transparent and more professional."
M & A Strategie GmbH - Member of the Board:
Dr. Hartmut Schneider was appointed on Jan. 01, 2013 as Member of the Board of Transeo.